Administrative & Kitchen Staff
Paige Smothers
Director
Paige was born and raised in Carlisle, graduating from CHS at the top of her class. Once she graduated high school, she attended Simpson College before transferring to the University of Northern Iowa. She graduated from UNI in 2012 with degrees in Early Childhood Education, Elementary Education, and Literacy and Special Education endorsements. Paige married her high school sweetheart, Taylor, shortly after graduating, and they moved back to Carlisle after college, where they planted their roots. Paige found her niche while teaching preschool for almost ten years at Carlisle Elementary School and this experience began her dream of owning her own school. After staying at home for two years to raise her two children, Kinsley and Piper, she decided to make her dream a reality, and Sprouts Early Learning Academy was born.
As both a teacher and a life-long resident of the community, Paige knew the desperate need the Carlisle area has for quality, education-based child care. Her passion for teaching and her heart for child development allows Sprouts to offer a wide range of programs and opportunities for all family types. The full-day programs provide working families the opportunity to give their young children a solid educational foundation before they even start elementary school. Simultaneously, the preschool-only option offers shorter programming for families with a little more flexibility in their schedules. Sprouts Early Learning Academy has gained the Carlisle School District's support by providing programs that promote school readiness.
Paige's formal education and years of experience in classrooms have taught her that learning has to be hands-on, age-appropriate, and FUN, which is precisely the type of education that Sprouts offers. Sprouts' mission is to instill a lifelong love of learning in every one of their students. The best way to do that is by creating a positive first experience at school. Sprouts Early Learning Academy truly is the perfect place to grow!
In addition to being the director at Sprouts, Paige is also a board member of the Carlisle Chamber of Commerce. Paige was also appointed by the Governor to serve on the Early Childhood Iowa State Board, where she uses her experience in public school and childcare to help influence legislation that can positively impact our children and families in Iowa. Paige and her family are big fans of traveling. If they're not working on projects at home on their acreage in Carlisle or spending time outside with their pets (including outside cats, guinea pigs, and chickens), then they're probably finding new adventures while camping or traveling the world.
---

Katie
On-Site Supervisor
Katie was born and raised in the Carlisle community. She graduated from Carlisle High School in 2016. After high school she attended DMACC and received her Associates Degree. Katie has worked within the Carlisle community since she was 16 years old. She started her career in childcare at Wildcat ABC, working there for many years. After graduating college, she started at Hartford Upper Elementary as a paraprofessional. She worked one-on-one with students with academic and behavioral needs. After spending a year at Sprouts, she decided it was the perfect place to be full-time and started as the On-Site Supervisor.
Katie is one of six kids. She has two sisters and three brothers. She enjoys having a very big family full of nieces and nephews. She loves spending her free time reading, watching Netflix, and watching football (GO CHIEFS)! Katie's favorite part of being a part of the school district and Sprouts' community is seeing the students' faces light up when you see them outside of school, even long after they have left the building.
---

Jamie
Kitchen Manager
Jamie was born and raised in Minnesota. She moved to Iowa 30 years ago. She raised 3 kids in Carlisle and has been married for 25 years to Andy. They have 2 beautiful grandchildren that keep them busy. She loves to cook for family and friends whenever she can. Her background is in restaurants and running kitchens. Recently she chose a new career path in childcare kitchen management and loves it! Seeing the kids every day and making them nutritional meals that they actually eat is a rewarding feeling. She loves camping and gardening, spending time with her grandchildren, and football! Jamie loves the mountains and traveling to new places.
---
Teachers

Jan
Teacher
Jan lives in Pleasantville with her husband Mike. They live on a farm raising cattle and keeping busy with this. She graduated from Knoxville Schools in 1977. She began with child care in her home until her children were both of school age. She began working in the Knoxville School system in an elementary setting. Over the years, she worked as a para educator following the direction of the classroom teacher. She learned many things from the teachers and the children. She also had a position in Home Health Care. She moved to the Carlisle School System and worked in the elementary school. Most of her years there were in the Preschool setting. She always treasured those years. She left in 2014 and went to the Pella Regional Hospital as a diet clerk. She learned a lot about diets and the ins and outs of the kitchen. In 2018 she became a Nutrition Supervisor, adding to the daily responsibilities of taking care of the patients to ordering the supplies necessary to feed patients and staff. She also prepared the schedule for 16 employees and completed yearly evaluations. She also learned where her strengths were and how to improve. In the late fall of 2021 she saw the chance to return to her dream job. She is again hoping to touch many hearts and remain a positive influence. She enjoys working on her flower beds and looking around for special antiques to add to her ever growing collection. She enjoys spending time with her family and friends.
---

Haley
Teacher
Haley grew up in Ankeny and went to Ankeny High School. After graduation she went to DMACC and then Iowa State University. Upon graduating from Iowa State in 2018, she received a Bachelor's degree in Psychology, with a minor in Sociology. In 2020 during the height of the Covid19 pandemic she got married to her husband Nate, then in late 2021 they moved to Carlisle. Haley and her husband recently adopted a dog named Isabelle, she enjoys taking her for walks and playing fetch with her. One of Haley's favorite past-times is sitting outside with her husband and listening to music. She is very passionate about helping people and that is what made her come to Sprouts! She is hoping to have many positive experiences with the kids!
---

Jen
Teacher
Miss Jen is a teacher in the Purple Room. She lives in Knoxville and has worked in early childhood for the past 30 years, working primarily with students ages 2-5 years. Last year she ventured out and worked as a para educator in the Carlisle District. She decided that her passion in teaching was with younger, preschool age children and was excited to start teaching full time at Sprouts. She likes the opportunity to use her years of experience to teach children and help them learn and grow. Jen has three wonderful children whom she loves to spend time with. She enjoys going with her family to watch her daughter Jadyn play softball for Northwest Missouri State. Her daughter Kylie (Colton) is married and her son Kaleb recently got engaged to his fiancé Martina. She is looking forward to a wedding in the near future. Miss Jen is also passionate about advocating to find homes for shelter and rescue dogs. She spends her time volunteering walking dogs, doing fundraisers, and fostering dogs. Jen has three spoiled dogs of her own, three grandpuppies, and one foster dog.
---

Kara
Teacher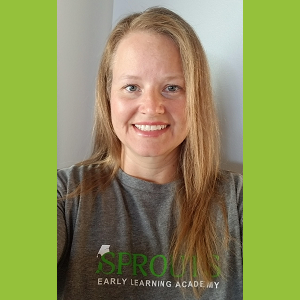 Kara is one of the preschool teachers here at Sprouts. She is so excited to teach preschool, as she loves spending time with little ones! She came to work at Sprouts because she loves the philosophy they have here of a work-family where everyone is valued and appreciated, and she loves the energy, creativity, and curiosity of children. Kara finds it very rewarding to see that little spark when a child learns something new, makes a new friend, is proud to show something to their parents, and is excited to be at school! She has enjoyed working with preschoolers for over 5 years and some of her favorite activities to do with the kids in preschool are putting together puzzles, making artwork, and singing and dancing. Kara grew up near Pleasantville and graduated from Pleasantville High School and went on to graduate from Simpson College. She lives with her husband and three children just outside of Carlisle. They have two cats and a dog that they adore and she loves to read, take walks, and spend time with her family.
---

Kay
Teacher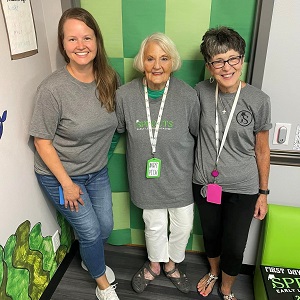 Kay has been teaching preschool for 55 years. She has been a preschool teacher since 1968! She has taught generations of children living in Carlisle, including many of our staff here at Sprouts. After many years in the child-care business, she closed her in-home preschool, Wee Wisdom, and joined us at Sprouts to spend more time enjoying the children and less time worrying about the business aspects. Kay adores children and spending time in the classroom. She always refers to children as sponges who soak up and learn everything in front of them. She would rather be in a classroom full of children than sitting at home by herself.
---

Mary
Teacher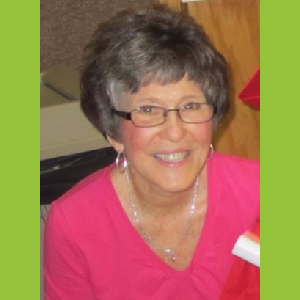 Mary grew up in Carlisle and has lived here for over 70 years. She went to Carlisle schools and graduated from Carlisle High. She has been married to her husband for 59 years they have 2 grown children, who also graduated from Carlisle. Mary has four grown grandchildren (two of them also graduated from Carlisle) and one great-grandson. Mary has been teaching preschool for 13 years with Wee Wisdom Preschool. After Wee Wisdom Preschool retired, she still wanted to continue teaching little ones, so that's what brought her to Sprouts. Mary also loves baking and decorating.
---

Madison
Teacher
Madison has lived in Carlisle her whole life. She attended and recently graduated from Carlisle High School in 2021. She plans to attend college and become an elementary school teacher. Madison chose Sprouts because she loves seeing children learn new things, grow, and wants to be a great role model for children in her classroom. She believes that it is very important for children to learn from play and interacting with other children. She also believes that 1 on 1 time is super important for a child's growth. Here at Sprouts, Madison loves how everyone is valued and has a voice. In Madison's free time she loves to be outdoors, watch Netflix and spend time with her friends. She is the youngest of 4 children and has amazing parents who are her biggest supporters. She has a dog named Blacky that is very energetic and loves to go on car rides. Madison is so glad to be apart of Sprouts amazing team!
---

Natalea
Teacher
Natalea lived/grew up in Des Moines until she moved to Carlisle in 2012. She graduated from Carlisle High school in 2020. She has been in the child care business for 4 years between other centers and nannying. She has two bonus parents and 6 siblings! She has always had a love for kids and Sprouts is right where she belongs!
---
Substitutes/Seasonal Staff

Angie
Teacher
Angie is a teacher for the Rainbow Room. She is the mother of two amazing gentlemen, Max and Griffyn, and the wife of Marty who is a second grade teacher at Carlisle Elementary. They have been a part of the Carlisle community for over 25 years. Angie graduated with a BA from Simpson College in 1998 with Education, Psychology, and English being her fields of study. She was blessed with the experience of working in psychiatric facilities and care units over her summers as well as serving her practicum within the Indianola school system. Angie has been in the educational field for over 20 years; 12 as a four and five year old preschool teacher, 9 in preschool at Carlisle Elementary, and a short time on the administrative side of things with the Drake Head Start program. Angie's emphasis in education lies within Social Emotional Learning (SEL) – with special significance given to self regulation – along with the organic and widely spread daily exposure of age appropriate academic components within the classroom. She also feels strongly in the importance of providing a welcome space where all children feel seen, accepted, genuinely cared for, safe, and nurtured. She is a firm believer that children grow best where they are loved.
---

Lee
Teacher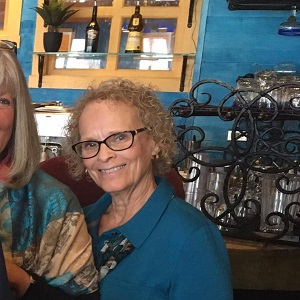 Lee is a homegrown product of the Carlisle community. She and her husband Ron, who is also originally from Carlisle, raised their 3 children in Carlisle. Lee taught k-prep, kindergarten, first grade, and fourth grade at Carlisle Elementary for many years – actually retiring twice! She currently enjoys outdoor activities, family time (6 grandchildren in Carlisle), reading, cooking, quilting, and traveling. Working part time as a substitute at Sprouts gives her a much needed dose of time with young children. She can't decide which age is her favorite, so spending time in different classrooms is a perfect fit!
---

Brenda
Teacher
Brenda has worked in Early Childhood Education for 18 years. Brenda has three grown children and she loves spending time with them in her spare time. She lives with her husband and fur baby! In her free time, Brenda loves to takes walks, listen to worship music, play games and loves scratch cupcakes!
---

Lainey
Teacher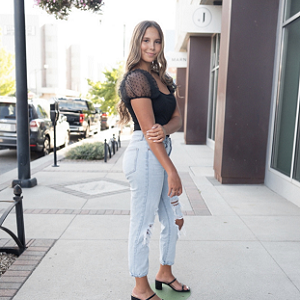 My name is Lainey. I have been a part of the Carlisle District my whole life but moved to Carlisle in 2016 from Easter Lake. I have an older and younger sister, plus my dog Gracie! Volleyball is my favorite and I've played it since 5th grade. Since I've finished my volleyball career, I have even been coaching for 8th graders. I am currently a senior at Carlisle High School set to graduate in May. I have taken all sorts of DMACC classes these past 2 years and have my Advanced CNA certification. I wanted to gain more experience with kids so I started working at Sprouts last summer. I love playing, teaching, and working with all of the little kids. I am known as a floater so I spend time in all of the rooms! I've gotten to know every child and staff member during my time here. After graduation I plan to become a pediatric nurse at Grand View University. Working at Sprouts has been such a great experience. I have learned so much and can't wait to keep this journey going!
---

Augusta
Teacher
Augusta has lived in Carlisle her entire life but has recently started to branch out to Cedar Rapids for college. She is currently attending Coe College and majoring in Biology, Neuroscience, Psychology with a Pre-Med intention! She hopes to one day become a Pediatric Oncologist (kids cancer doctor) and change the lives of families all over the world! While Augusta is at school, she works at St. Luke's Hospital as a Patient Care Technician (PCT) on the Neurology/Oncology floor! Augusta has two younger siblings, an amazing mom and dad, a bird named Sky, and a dog named Cow! She has worked at Sprouts since day one, and can't wait to see all of the new accomplishments that the team achieves!
---

Paige
Teacher
Paige was born and raised in Carlisle, graduating from CHS in 2018. Furthering her education and pursuing a passion for helping children, she attended Grand View University from 2018-2022, where she received her Bachelor's of Science in Nursing with a minor in Psychology. Paige has accepted a full-time position at Blank Children's Hospital, working on the pediatric oncology floor. She will still be staying at Sprouts because she adores the friends and lifelong family she has made working here since its opening. Paige met her fiancé, Devin, while attending GVU. They plan on getting married in the summer of 2024 someplace warm on a beach. Paige and Devin have recently adopted one extremely large bernedoodle fur baby named Cooper. Paige enjoys spending time with her family, especially her niece, Kamiyah. She also loves reading and binge-watching tv shows in her free time.
---

Piper
Teacher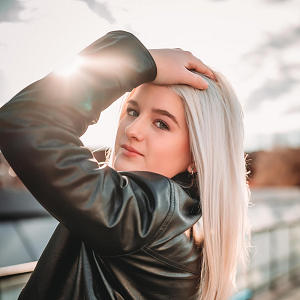 Piper is currently a senior at Carlisle High School and has made the choice to attend the University of Iowa this upcoming August to become a speech pathologist! Piper made the choice to come to Sprouts for many reasons, but the main one being her love and passion for working with children. Piper is a cheerleader at Carlisle and cheer is something she really enjoys. She also enjoys traveling with her friends and family, watching TV, and free drawing. Piper lives just outside of Carlisle with her very big family of 4 sisters and 3 brothers. Her big family has given her lots of experiences with children and she is excited to create great experiences and memories with each of her students here at Sprouts!
---

Nikki
Teacher
Nikki and her husband have lived in the Carlisle community since 2016. She has two sons Garrett (21) and Gavin (17). Nikki has lived in many places while her husband was serving as a Marine before settling down in Carlisle. Nikki's family loves soccer. Her husband is the Carlisle high school assistant coach, Garrett plays college soccer at Loras, and Gavin plays for Carlisle and a Rec team! She has worked full time at the Hartford Upper Elementary as a one-on-one paraprofessional since 2017. Nikki enjoys working with children of many needs and building relationships with all in her classroom. Nikki has joined the Sprouts team as a sub during school breaks.